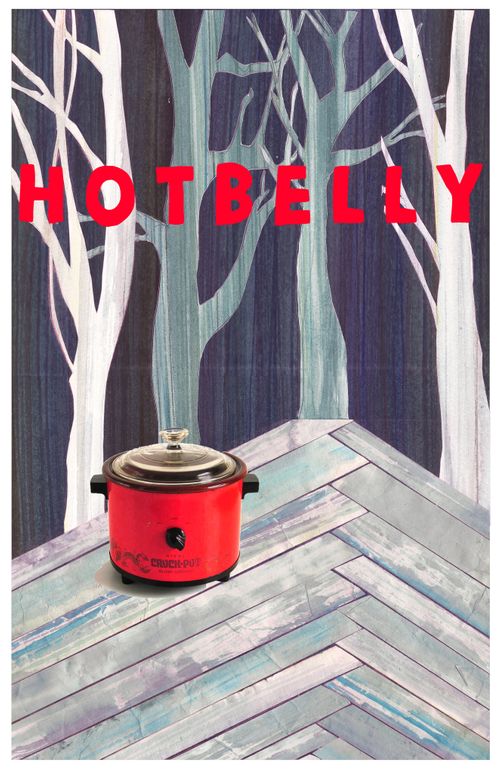 Hot Belly
A queer love story for a late capitalist world, Hot Belly follows the sweeping love affair of Valerie and Veronica and the external forces that influence their partnership: money, social media, food, spirituality, illness, weather patterns, and body hair. When the two decide to become transients in the Midwest, selling people's abandoned goods in parking lots, the suburban-wild puts pressures on their relationship they couldn't have dreamed of.
This two-woman show features the acting talents of Elizabeth Doss and Alexis Scott, with design by Lisa Laratta (scenic/costume), Rachel Atkinson (lighting) and Trevor Welch (musical score). This is paper chairs' first time to produce a play written by our frequent collaborator, Austin-based rising playwright Diana Lynn Small. We are proud to share the rolling world-premiere of Hot Belly with the NYC/Chicago based company, The Syndicate.
Hot Belly will be the first play ever produced in The Austin Public, a media and film studio on the Eastside. A perfect break-out venue for the play which lives between the worlds of a daydream and a live television studio audience.
February 3-19, 2017 – 9 productions | Fridays, Saturdays, & Sundays – all performances 8pm | The Austin Public (1143 Northwestern Ave. Austin, TX 78702)
Slumber Party
By Elizabeth Doss | Directed by Cara Phipps
Three teen girls coerce one another into a suicide pact to end their meaningless existence. On a mountainside in New Mexico, wonder transcends their tragedy as they find new life by leaving the world behind.
For more information, visit the University of Texas New Theatre website.