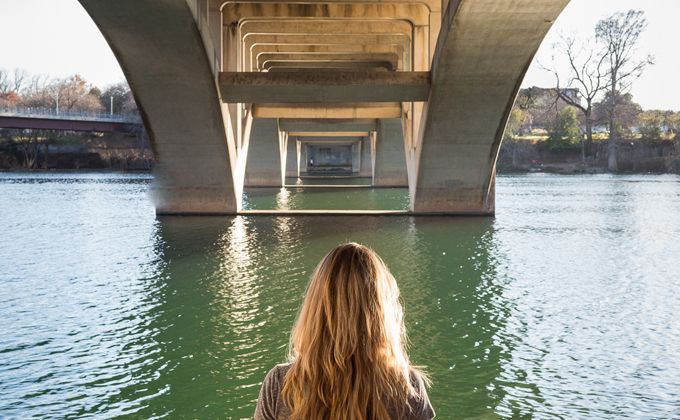 100 year flood in 500 words
A 100-year flood means a flood of a given magnitude that has a 1% chance of happening once in any given year and a 100% chance of happening at least once in the next 100 years. What events are the equivalent to this geological phenomenon? 100 Year Flood in 500 Words explores the unlikely yet inevitable moments that redefine our flood zones.
A handful of Austin writers including Sarah Saltwick, Tyler Gobble, Diana Lynn Small, Joe Hoppe, Brenner, Kathy Catmull, Elizabeth Doss and Amparo Garcia-Crow will offer their take on the 100-year flood from an unforgettable vantage on Lady Bird Lake. Photographer Leon Alesi will create portraits of the writers. During the Fusebox Festival, audiences can visit the site and download the pieces to experience them in their natural habitat.
For more information, visit the Fusebox Festival site.